Professional Freight Forwarding Services
In today's context, the world is interconnected more than ever. The movement of goods through the ancient Silk Road is now reinforced with air routing capabilities and shipping lanes.
Or societies are built with materials sourced around the world.
Aspects including food, technology, construction and a whole lot more. Logistics is the flow and connectivity including now what we call supply chains.
Ease your flow with JORT Services.
Our Freight Forwarding Services
Air Freight Forwarding is using either passenger or cargo airplanes to ship your cargo regionally or globally.
Depending on your destination, routing will usually be a direct flight or with transit connections.
Cargo will need to be crated, palletised or in box packaging during shipping.
This is the fastest way to ship cargo globally.
Sea Freight Forwarding is using commercial sized shipping containers 40ft or 20ft size onboard ocean vessels to ship via sea routes regionally or globally.
For cargo that has high quantity, volume and heavy weightage, this is the best option.
Other options include FCL* or LCL* load size.
This is the most cost effective way to ship cargo.
*Refer to Freight Forwarding Terminology
Overland Trucking (or Overland Border Trucking) is using long-haul trucks over land borders to ship cargo.
Cargo size can vary and be crated, palletised or even in box packaging for this option.
This is the most effective for shipments with shared land border with Singapore such as Malaysia and up to Thailand.
Courier shipments means the cargo is less than 30kg.
Courier shipments can be used for all transport modes: Air Frieight, Sea Freight and Overland Trucking
It is recommended for small size cargo shipping regionally or globally.
Freight Forwarding
Terminology
DOOR to DOOR (FULL LEG)
Cargo will be shipped from your (shipper/consignor) door to your recipient's (consignee) door.
DOOR to PORT (HALF LEG)
Cargo will be shipped from your (shipper/consigner) door to your recipient's (consignee) port location only.
The consignee will need to engage their own forwarder to clear cargo from port and customs, as well as arrange last mile delivery to consignee own door.
Full Container Load (FCL)
An FCL shipment is used when a shipper bears the cost of the entire container and uses the container space exclusively for a single shipment, i.e. all the cargo in that container belongs to you (the shipper) and all costs relating to the container is borne by you.
Less-than-full Container Load (LCL)
An LCL shipment means shippers share the container with other shipments and only need to pay for the space used.
Incoterms (International Commercial Terms)
Incoterms are a set of internationally recognised rules which define the responsibilities if sellers and buyers in the export transaction.
Before shipping, shipper/consignor and recipient/consignee need to agree on the INCO terms.
Some Incoterms definitions:
• DAP - Delivered at Place
The shipper is responsible for delivery of the goods, ready for unloading, at the named place of destination. The shipper assumes all risks involved up to unloading (Unloading is at the recipient's risk and cost.). The shipper is required to clear goods for export, where applicable, without any obligation to clear the goods for import, pay import duty or carry out import customs formalities.
• DDP - Delivered Duty Paid
The shipper assumes all responsibility for transporting the goods until they reach an agreed-upon destination. The shipper must arrange for all transportation and associated costs including export clearance and customs documentation required to reach the destination port.
• CIF - Cost Insurance and Freight
CIF is short for "Cost, Insurance and Freight". The shipper delivers the goods, cleared for export, onboard the vessel at the port of shipment, pays for the transport of the goods to the port of destination, and also obtains and pays for minimum insurance coverage on the goods through their journey to the named port of destination.
(The recipient assumes all risk once the goods are on board the vessel for the main carriage; however, they don't take on any costs until the freight arrives at the named port of destination.)
*CIF applies to ocean or inland waterway transport only. It is commonly used for bulk cargo, oversized or overweight shipments.
• FOB - Free on Board
The shipper delivers and loads the goods to a ship at a port of departure pre-agreed to by the seller and the buyer. The recipient then takes over risk and costs, including import clearance and duties, as soon as the goods are loaded onto the transport vessel at the port of departure.
*FOB only applies to ocean or inland waterway transport. As such, the named place is always a port. It does not apply if the main carriage is via air, ground or rail.
For FULL LEG shipments,
shipper and recipient need to agree on:
• DAP
• DDP
For HALF LEG shipments (via sea),
shipper and recipent need to agree on:
• CIF
• FOB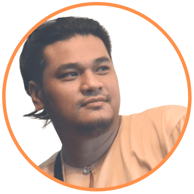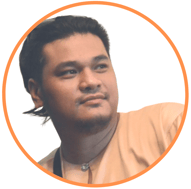 "JORT Services has proved to be a reliable partner for freight forwarding. As a warehouse manager in a global marine diving company, our projects are always time sensitive with global destinations. We are very happy that JORT Services has managed to help up meet our KPIs."
- Syed Sufri, SGS Singapore Diving Pte Ltd
Here's what a pleased client says..
Need help to start your flow?
When you need to ship, you need to ship. Don't let logistical roadblock be a hindrance for that shipment to reach your buyer or even yourself!
With many available transport modes and options, be at ease to know that JORT Services will guide which options are best suited for your requirements when it comes to cost and/or routing.
Fret not, we are ready to provide industry standard service for all your freight forwarding service to and from Singapore.